Funds Needed For the New Home
Sunday, March 20th, 2011 at 10:04 am
Building is going ahead at an unbelievable rate at the new site.  But funds are also required urgently to complete this project.  The deadline for moving in is the end of April – please assist us to reach our goal.  The children urgently need to move out of the cramped quarters they are currently in and be able to spread their wings and have a place to play that is free from the pollution and noise of the road and the railway line.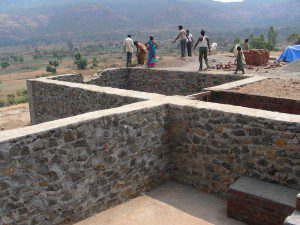 Filed under: Our New Site
Like this post? Subscribe to my RSS feed and get loads more!