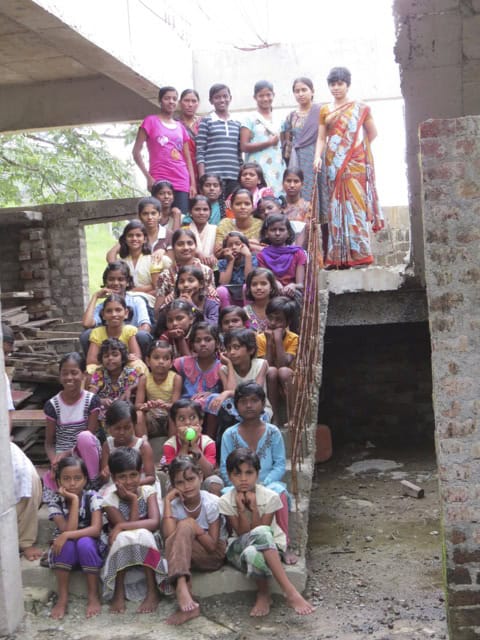 As each day passes, the time for our girls to move into their new home comes closer and closer.  Now the outside walls have all been plastered, and the metal frame for the roof is completed – just waiting on delivery of the sheets to cover it.
Each day hammering, banging and tiling is happening.  Some of the rooms already are habitable – waiting only for the last plumbing and the protection of the roof.
Kind donors have followed each step of the way – with engineering inspections and flurries of photos being sent to them to show progress.  Everyone at this stage seems to e very happy with the progression and the speed at which it is going up.
In front of the building there is a level area – with steps leading up from it.. in the shape of a tiered auditorium – here we can already see our girls studying, playing and performing – shady trees are already protecting this area and more are to be planted.
On the inside of the building the whole central part is a garden – and already the bamboo and other plants are waiting in the wings to be nurtured in this area.
It is three floors – the ground floor for the bigger girls, with a warden's office and study areas – the central area.. a home for Satish and Yogita – with office and kitchen areas – and on the top the little girls – plenty of space for play and learning.  Plenty of space to invite guests to come and be comfortable with us here.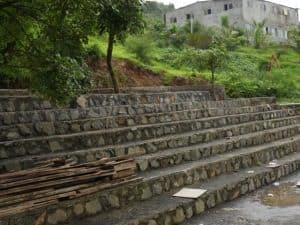 And most importantly space to care for our very important residents – our 50 girls – our special ones.