Creating a Sustainability Model is a priority and a major aim of our organisation.
Clearly sustainability of any so called 'charity' is essential if we are to make a real difference to people's lives.  It is not easy to continue to gain funding for the care of our children.  But our vision is to move beyond this dependent state as quickly as possible.
Our interest is to always seek the root cause of any problem we face.
Our core vision is focused on the creation and maintenance of the shelter and natural school for up to 150 homeless children. (Currently – October 2015 – there are 123 being cared for here).
How is it proposed to create Shikshangram as a model of sustainability?
The methodology is sound.  The Shikshangram Shelter has been donated 1 and a half acres of land on the edge of a village.  An amazing amount of work has already been done on the major part of a large construction which is to house the boys (100)  as well as a separate residence for 50 girls.  Both buildings are well in progress.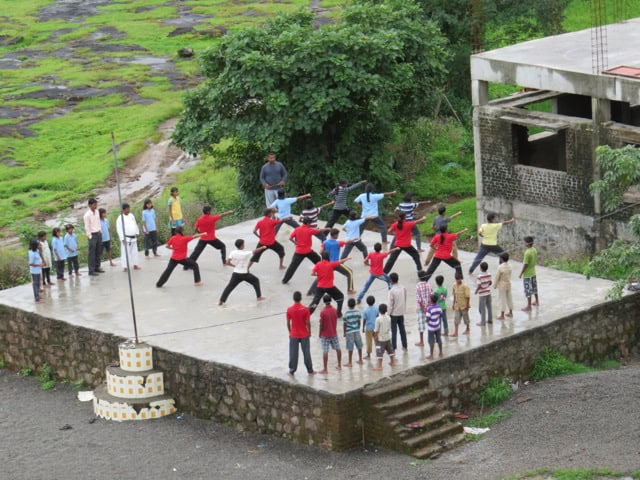 We also have a martial arts training program at Shikshangram which is grooming our young people to become leaders, educators and role models in society.
This martial arts training is being overseen by Sensai Arybal a black belt 4th Dan Karate master and he is assisted by our long term students.
The cornerstone of all our projects is education – and of course education leads to better healthcare – hygiene standards and parenting skills.
Residential parenting skills weekends are in planning and Satish has already been approached by members of the corporate field interested in holding their team building residential workshops at Shikshangram – an ideal place for this – space, jungle walks, peace, quiet and fresh air!
Hence the training arm of the Shikshan Gram Project is a viable and very interesting aspect to this work with the children.  They are always at the centre of the Project – and the training facility and students will become an income generating source and therefore assist in our aims of sustainability.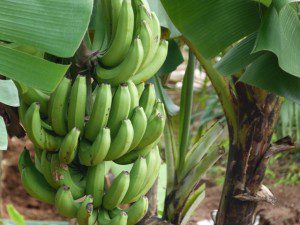 As a side project we have begun the development of an organic garden to provide healthy food to the children and the training participants.  250 fruit trees have already been planted with this in view.  The excess produce from this  initiative will be marketed for additional support income.
Where are we now?
The progress that has been made in the past 24 months is incredible. As well as the extensive main building, construction has been completed on accommodation suitable for a number of overseas visitors who are being attracted via the Sage Journeys to India as well as other  volunteers who are placed here for experiential work.
This exposure to visitors from overseas brings greater international awareness to the project as well as allowing the children to have contact with many different types of people which builds their confidence and contact with the world around them.
The voluntourism projects have an effect of enlarging our network of international friends – and as we now have the FCRA – permission to receive overseas funding – it also helps us to extend our fundraising efforts internationally.
We are currently focused on building a Corpus Fund which will give us the opportunity to fully focus on our children's well being as we will no longer need to fund raise on a daily basis for our ongoing needs. If you can assist us with this in any way large or small please contact us today.
As we urgently also need assistance to complete our building project – see our requirements here –  all areas of assistance are needed.
This project is invaluable first to the children – and to the people of rural India and can serve as a model for other poverty ridden areas in the world.  Satish has a profound capability to manifest what he visions as he has a clear mind and a passion for his task that leads him forward against all odds.
  What he has already accomplished in the past five years is astounding.
Please support our sustainability project in whatever way you can.