The Naked Wolves – a safe riding bike club came to play with the children yesterday.
They rode in on their very flash Pulsar bikes – lined them all up on our playground and joined us for the day.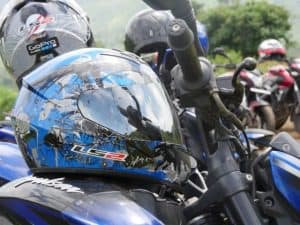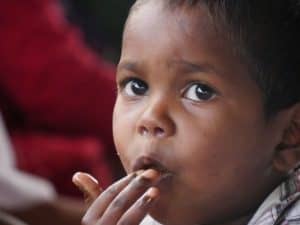 The children loved it.  We prepared great food.. paid for by the visitors – even staying up late the night before to make the gulab jamun which everybody loved!  This is Samir, our youngest boy.. just popping a whole one into his mouth!
After speeches, and songs we all had lunch and then the group for bikers entertained the kids for an hour or so with rides around the parking lot.  There was joyful shouts and fun for all.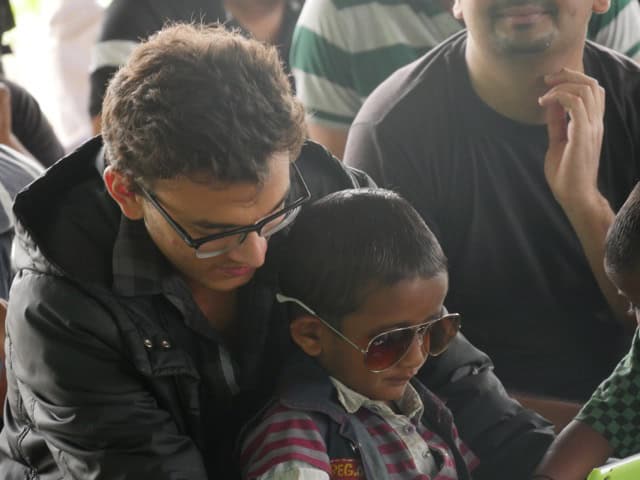 The children played with all the electronic gadgets of the bikers – their phones, cameras, and iPads.. much to their delight.. and finally when we waved them all goodbye, we knew we had made lots of new friends and renewed some from the past visit.  They have promised to be back and also will help us again .. last time they donated 110 mattresses and bedding for the children.. and this time they are considering buying cupboards / lockers for the girls.  That will be such a great help to us.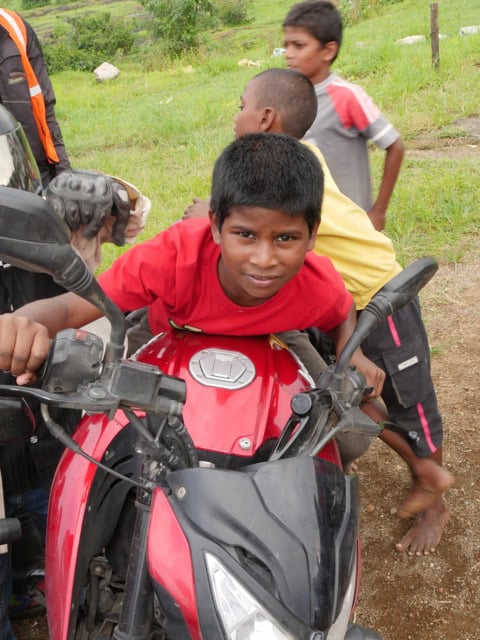 We would also like to invite any other groups such as this to visit us at any time.  Our children have such fun when friends and guests drop in – and as you can see by the photos, our place is perfect for a happy day out – there are places to trek.. and you will be welcome to take some of the children with you to show you the way – and the Baje Caves and Karla Caves are right nearby.
Do come and spend some time with us.  You will be very welcome.  And thank you to the Naked Wolves for such a fun day!!