Volunteer travel, spending time overseas working with a not for profit organisation – contributing time, effort and expertise is a very rewarding way to really get to know another culture and land.
The Shikshan Gram Shelter for Homeless Children is an ideal place to start.  We are very conscious of providing a support structure that will give you the optimal experience while you are with us.  You might like to come for a few days, weeks or months – however much time you are able to share with us will be a gift from you to us and us to you.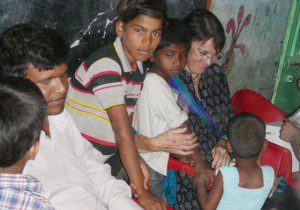 The children will get inside your heart very quickly.  Those who have already volunteered and spent time with us have gone away knowing that their contribution was very much appreciated.

And when you volunteer what you don't realise is that in fact the tremendous rewards you receive in return cannot be measured.
If you would like to know how to go about this opportunity to volunteer – and the different structures that we offer – please get in touch with us and we will explore your needs and the needs of the Shelter together to design a program that will stay in your best memories bank for ever!