Eco-Sustainability Journey Schedule:
(It's India so change is always a possibility!!)
Please arrive in Mumbai one day prior to the commencement of the journey. On your arrival you will be greeted at the airport and taken to your comfortable and clean 3 star hotel.
Note: All the blue highlighted words are links to more information.
Day 1: Mumbai
Coffee and orientation meeting in the morning where we will begin to get to know each other.
Then we will have lunch with the incomparable Mrs Maya Shahani of the Sage Foundation whose
knowledge of Indian culture is superb. Your first taste of the delicious Indian food.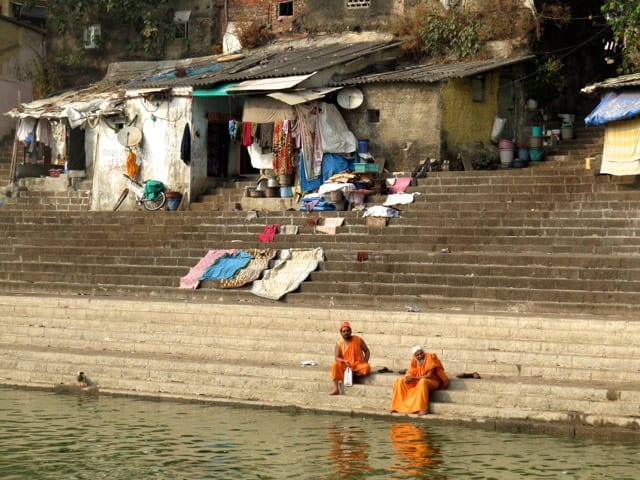 After which we will visit and do puja at the ancient Hindu Babulnath Temple.  Then on to Ban Ganga which is a holy peaceful fresh water tank fed by a spring, only steps from the salty sea.
Snacks on the busy Chowpatty Beach at sunset watching the people go by and a short drive back to the Gateway of India will complete our evening. We can walk along the beach front to our hotel for a well deserved rest.
Day 2: Mumbai to Shikshangram
Time to visit the children at Shikshangram.
By late lunch time we will arrive at Malavali to the Shikshangram Shelter for Children where we will be greeted by a 120 enthusiastic children eager to make friends with you and show you around. The Staff will also be there to welcome you.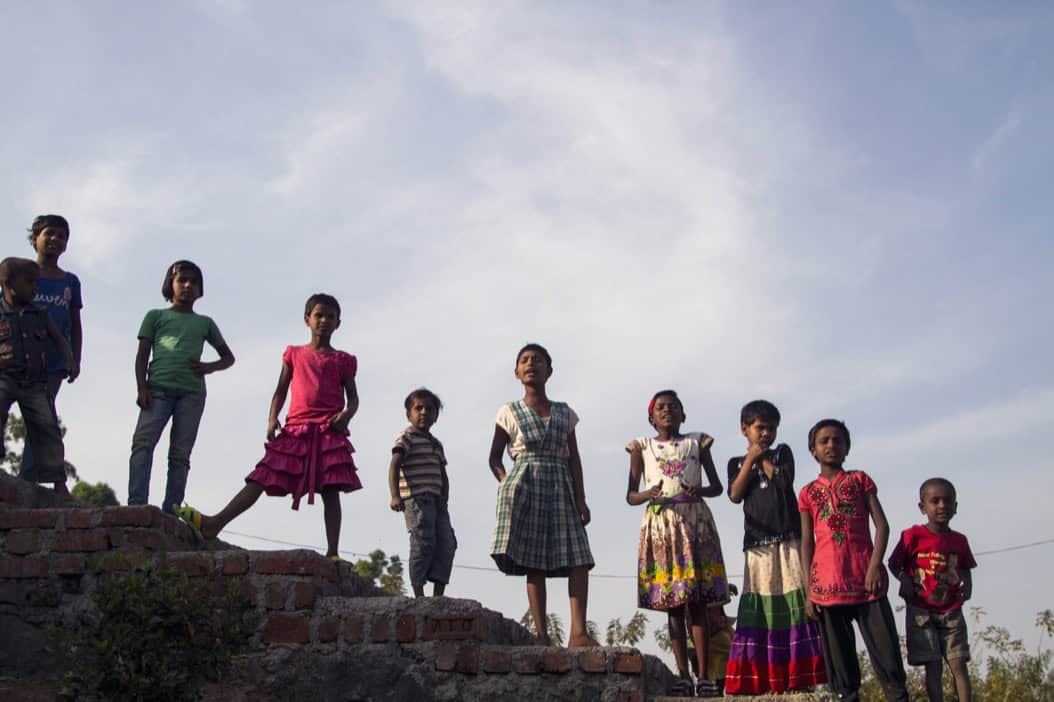 We will spend 2 days discovering the far reaching and profound vision of Satish and Yogita Moon (Mummy and Papa to the children).  Enjoy time with the children – as well as a visit to the Bhaja Caves – turn of the century built caves (200BC – 100 AD) featuring their own permanent water supply from the rainy season.. in underground tanks – or wells .. hollowed into the rock.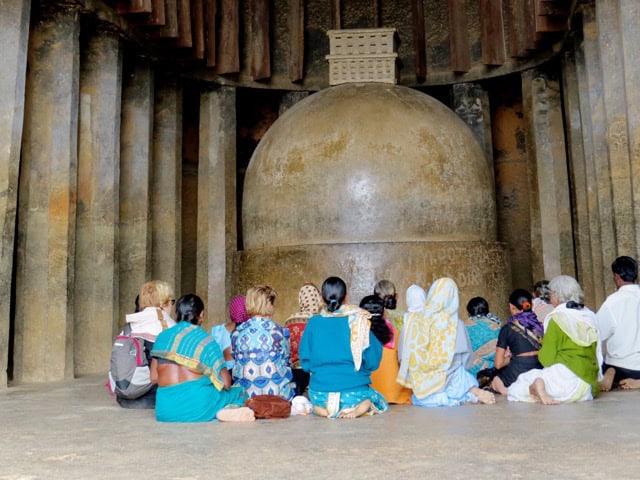 Sustainability is high on the list of aims of Shikshangram including solar and wind power – vegetable gardens – organic.. fed from the grey water of the buildings – check dams and recharge borewell systems.
Day 4: To Pune – fly to Jaipur.
The Pink City – Arrive and settle in to our hotel. Free time to wander and explore.
Day 5: Jaipur
Relax and discover this colourful city with its forts and palaces and fabulous shopping.
Day 6: Tarun Bharat Sangh
We will leave early for Bheekampura Tarun Bharat Sangh (journey is 2 hours through the wonderful rural areas of Rajasthan)
This is the NGO started by Waterman of India Rajendra Singh who won the Stockholm Water Prize 2015 – it is sure to be a fascinating visit with much to learn and see here.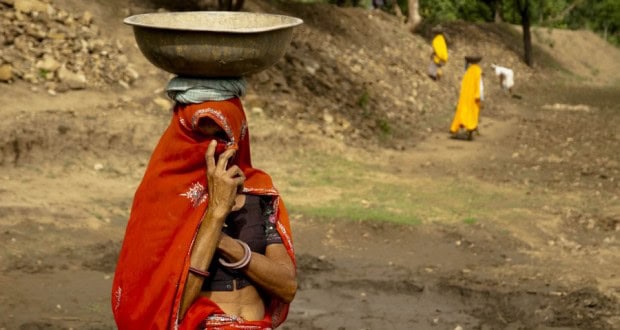 Day 7: Tarun Bharat Singh
It is 'Johad' which made TBS a champion in the sphere of Rain-Water Harvesting. Till today, TBS constructed around 10,000 johads with the contribution of villagers.
We will learn how these are done.
Day 8: Chand Baori
Leave early to Abhaneri (2 hour journey) to visit the ancient and little known stepwell at Chand Baori built over 1000 years ago.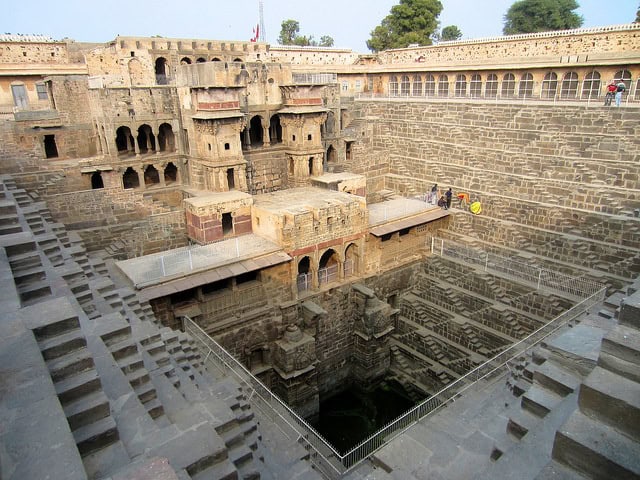 About 64 feet deep, it is India's largest and deepest stepwell with 13 floors and was built in the 9th century for water harvesting.
Return to Jaipur – to our hotel.
Day 9: Barefoot College
Our next destination is the famous Barefoot College in Tilonia approx 2 hours drive where we will meet the people there and learn about their life changing work. (solar, water harvesting etc)
Day 10: Barefoot College.
Training a Grandmother to Change The World! and Rural Empowerment one woman at a time are some of their headlines. Bunker Roy – founded this NGO 40 years ago and today it is a leader in creating sustainable change.
Day 11: Chittorgargh
Leave early for Chittorgargh for a late afternoon visit at this beautiful fort. We stay overnight at the Padmini Haveli hosted by a delightful couple in the village within the fort walls. An early morning walk next day will reward you greatly.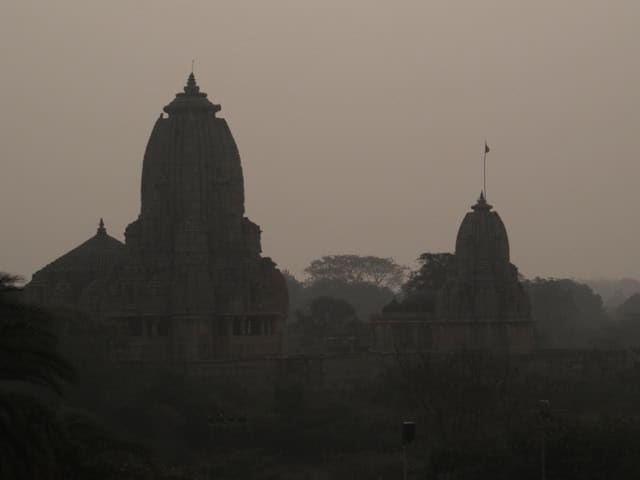 Day 12: Piplantri
On the road again to the tiny remote village of Piplantri – where the head man is passionate about sustainability and the care of the girl children in his village. Vistors come from all over to learn about his methods of organic gardening, and working with the villagers to create strong community. This village is an example of amazing ingenuity in a land of harsh climate – a marble mining area. Planting 111 plants for every girl child born, the villagers are encouraged to bring respect and value their women.
You are sure to be very inspired by Shyam Sunder Paliwal's vision and what he has acheived.
This will be a opportuntity to support Piplantri in its endeavours to improve the lot of the villagers – as this is a model which can be replicated throughout rural India. 
It costs little to contribute to their work with saving their girl children.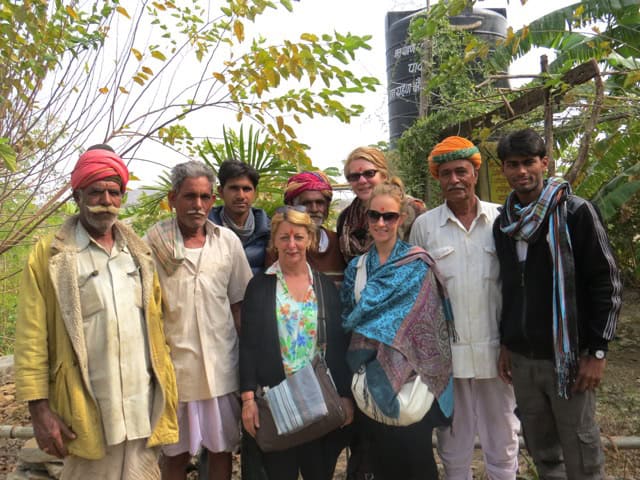 If we are fortunate we may be invited to share a delicious lunch with them.
In the late afternoon we will continue on to Udaipur to a traditional style hotel overlooking the beautiful lake.
Day 13: Udaipur.
Relax, shop, visit the incredible Palace, enjoy this lake city. And an evening at the wonderful traditional dance performance in a magical open air venue by the lake.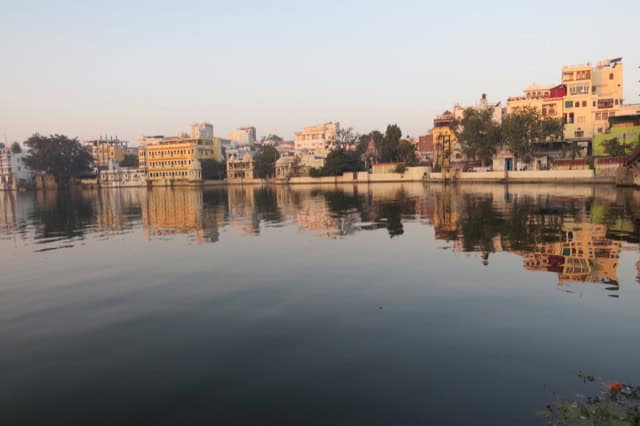 Day 14: Return
Flight to Mumbai or Pune. Connect with your flights home or alternatively you may like to return to Shikshangram for some time to volunteer and spend time with the children.
See below for a map of our Rajasthan journey.

Accommodation
When we are in the city we will stay in comfortable clean 2-3 star hotels. Shikshangram – Tarun Bharat and Barefoot College are more similar to hostel accommodation. All are clean and you will have all you need. (In hotels single accommodation is available on request for a surcharge)
Transport
Air travel will be budget airline Indian – such as Air Asia. Ground travel will be in comfortable airconditioned vehicles – organised through Shikshangram. In Rajasthan we have the services of a trusted operator who always supplies reliable good drivers and well serviced vehicles.
Your Investment
Your trip investment is AUD 2,500 – this includes internal travel – airfares from Pune to Jaipur and return to either Pune or Mumbai as well as road transport. (Booking and payment of $750 deposit before the 1st Nov early Bird AUD 2,500.  After that date AUD 2,750.) Please contact us on the form below for payment details.
Airport transfers, twin share accomodation, all meals and purified water.
You will be responsible for your flights to and from India – Indian Visa, and travel insurance (highly recommended).
Entrance fees to monuments and attractions, alcoholic beverages and special drinks are not included.
Tips for Service: We like to provide tips for drivers and other guides. This is not compulsory however it is customary in India. We suggest that this amount will not be more than $40 per person.
All profit from the journey will be used to build a water harvesting structure – check dam – in the Vidarbha area (Maharasthra). See this link for the similar work we did in March 2014