Voluntourism – Volunteer Journeys
SAGE JOURNEY TO INDIA – making a difference
Voluntourism at its most rewarding.
See what past volunteers have to say about their journey here.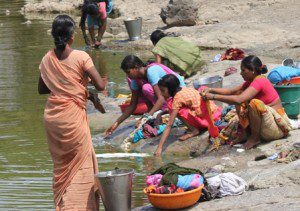 It's not often you get an opportunity to step up and make a real difference while experiencing travel and adventure in a land of paradox.  This is exactly what we are inviting you to do when you join us on this incredible journey to India.
This 12 day journey to Mumbai and the villages beyond will embed you deeply into Indian culture and give you an experience of India from the grassroots up.  It is 'voluntourism' at its very best and this 'tour' is a chance for you to give of your time to help save lives and to give people hope – a combination of social responsibility and the real India.
We will be working with the Shiksham Gram Shelter for Homeless Children.  and will be teamed up with the Sage Foundation.  You will have the chance to contribute in varied ways – you may be teaching the children English, helping plant trees and establish the organic garden or assisting with construction of a prefabricated eco house for a training centre.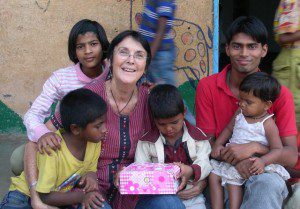 And it will certainly not all be work!  We have a wonderful itinerary planned taking in places which are steeped in the historical and spiritual depth of India.  This will include the opportunity to visit the huge and fascinating Dharavi slum in Mumbai as well as sip cocktails in the Harbour Bar of the opulent Taj Mahal Palace Hotel.
We will have the time to wander through ancient Buddhist temple caves over 2,200 years old, and take a visit to the meditation retreat to light an incense stick for the Gods.  And our favorite massage lady will pamper you with a rejuvenating Ayurvedic massage!  Oh and don't let's forget the wonderful food we enjoy! India is a culinary experience that will awaken your taste buds and delight you with flavours.
You will leave India with an appreciation of the vastness of this land, the depth of the culture, and the promise of an amazing future – built on social enterprise.  Simply by coming on the trip, you will have made a very personal contribution both from your volunteer work and a part of your travel costs will be donated to help the children lead a better life.
Here is what Paul Eglinton said after his journey in February 2011:
"The Sage Journey brought a new dimension to my life. It was magic, I feel refreshed and rejuvenated. The volunteer role is immensely rewarding. We worked with locals and got insights into the culture that you wouldn't normally notice as a tourist. We visited unique places, had wonderful food – and if you are looking for travel with a purpose this is how you do it. Shazar – Wow! You have definitely sparked something." Paul Eglinton NZ.

For video comments from a number of our past voluntourists, please click here.
Our Next Volunteer Journeys:
Dates:

15th – 26th October 2013
7th – 18th November 2013
27th December 2013 to 12th January 2014

Land costs which cover all expenses (twin share accommodation and all meals) are AUD 2195.  (flights not included).

Installment payments available on request.
To find out more details or to reserve your place on this journey of a lifetime – contact us today on the form below – there are limited places so don't delay.
A copy of our full itinerary can be downloaded here:  Full Itinerary
We will be happy to help you with your flight bookings if you need assistance.
You may also be interested in our add-on extension to the journey when we will travel to Rajasthan – to the intensity of the desert colours and land – being guided by friends who are born and brought up in that land, and who know the absolutely best places to go.
(Please ask for details if this interests you).
Contact details:
Shazar Robinson
14 Braunton Street
Bicton
Western Australia 6157
Mobile:  +61 (0) 402 008801
+91 9850-199521 India
To volunteer in other ways – short or long term with no tourism additional extras, please also connect with us on the form below and mention the volunteer style you would like to offer.