Volunteer and Village Journey January 21st – February 4th 2016
This journey is completed.

Explore the authentic heart of India…
Come to Incredible India and participate in volunteer programs in Maharashtra.  Visit famous forts, caves and temples and connect with the local people in small villages.   Contribute your time and enthusiasm to make a difference in the lives of others.
You will be delighted at the rich cultural exchange that is experienced, as the people you encounter share their open hearted ease and generosity with you.
Spend 4 days getting to know the children at Shikshangram,
an orphanage and shelter for street children in Lonavala.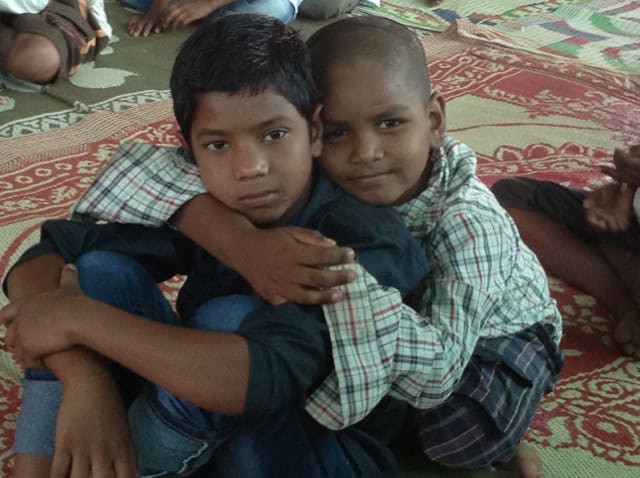 Then journey East through rural Maharashtra to Aurangabad to visit the unique Dr Hedgewar Hospital, the Bibi-Ka- Maqbara mausoleum and UNESCO World Heritage iconic Ajanta Caves.
We then travel on to the small rural village of Tirzada where we will assist in the "StrongVillage Project" doing activities such as tree planting, erecting a community volleyball court, or constructing a community garden.  Water Harvest Foundation (Australia) and the Strong Village Project have recently constructed a check dam in this village for water harvesting.  We will assist with planting at this dam to enhance the area and grow trees on the banks of the dam.
Following our time in the village, we will take a fascinating drive to Nagpur – a day of visiting local friends and eating traditional village fare, as well as visiting Sevagram – the village where Gandhi lived.  That evening we will fly back to Mumbai. Here we have 2 days sightseeing including visiting Dharavi – the biggest slum in Mumbai and a Bollywood studio film set.  At last you will have a chance to shop!
Come with us and experience the authentic heart of India over 15 days of fun, adventure, connection, openness, beauty, and nature, within the comfort of a small personalised group, an air conditioned bus and 3 star local guest houses.  A journey like no other.
MAKE A DIFFERENCE. BE THE CHANGE.
JOURNEY INFO
January 21st – February 4th 2016
 Cost: AUD 2695  (Early Bird book by 1st September – AUD 2495)
All accommodation, food and internal travel costs included
Airfares to and from India, visa fee and site entrance fees – not included
Travel insurance recommended.
Click here for the full  Journey Itinerary Please note date change is not reflected on the itinerary.