We love having volunteers..  they add so much value to our work here – but they always make us sad!
Why?  Because at a certain point, they all have to leave us.
Yesterday we cried.  Emma Sykes – who has been with us for two months had to go.  She has been so great… a lawyer – about to move into her first job of her career – she took time out to come and play games, cuddle kids, patch scrapes and scratches, teach English at the local village school – pick up rubbish – wash her clothes by hand, suffer mosquito bites and the occasional unwanted visitor in the form of various insects and others in her room – and lend a hand in whatever way she could – we loved her from the minute she arrived.  She was a top class volunteer!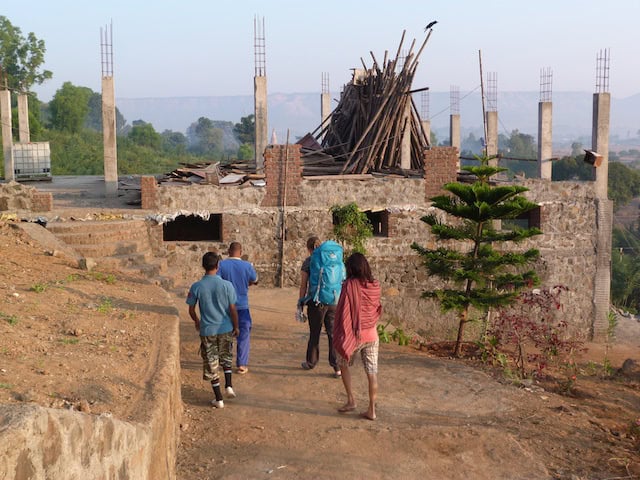 And now she is on her way – back to her land where the weather is getting colder and the people all speak her language – no barriers to communication there – just barriers in the way of the West – where you live in a house with one or two others – not 100 others, you don't walk out your door to the good morning calls of at least a dozen children – where the hot water is on tap on the fridge reveals everything you think you need.
So what will she miss? She will miss the hugs, she will miss the love and the fun and the joy of sharing with the children – she will miss the view of the valley in the morning – misty with the smoke of the village cooking fires, she will miss the singing – and the dog trotting up to say hello – she will miss the smells of the land here, the intensity of the tastes of the food – the bite of the chilli – the shouts of the children – the calls of 'Good Morning Yamma Mam' – and the laughter .. always the laughter.
A land where despite having little, there is always laughter and fun. Smiles are the norm – yes crying happens – but it is most often shortlived and surpassed always by the laughter.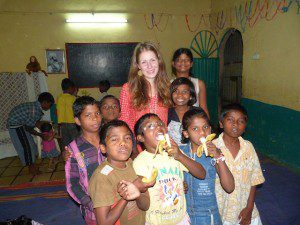 Come and visit.. come and experience what 'Yamma Mam' has found here – come and join us and give some time to enriching these children's lives. Are they special children? Yes of course. But guess what – all children are special – we just think ours are particularly so!!
We thank you 'Yamma Mam' from the bottom of our hearts and wish you safe journeys wherever you go.. and last but not least.
Come back soon our favourite volunteer!!!