The Strong Village Project
A strong rural India means a strong country which is to the advantage of all of us. Mahatma Gandhi knew this and worked tirelessly for the education of rural India. The Strong Village Project is designed to continue his good work.
It is clear that children become homeless as a result of many factors, not the least being the poor state of their homelife in the villages of rural India.
There is a huge need to work on reform in this area to make a change in the causes of homelessness.
To that end, we have designed a project focused on reforming the education system of rural India which is in great need of change.
We conducted a study on 3 villages and 1000 households in the Pune District in 2010 and from this we identified the most pressing areas.   As a result we designed the Strong Village Project to strengthen the brain and wrist of the village. This Project has been launched this year in 30 villages in the Pune Districts as an extension of our work with the children at the Shikshan Gram Hostel.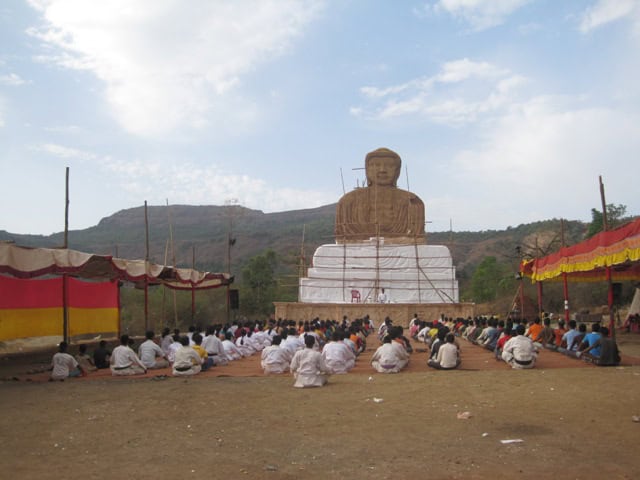 We will promote role models for villages through the following activities:
Free Martial Arts Training for the children and Youth of the villages.
Establishment of local Libraries
Computer education
Arts and Sports activities
Counseling to assist the people for better communication and moral behaviour
Parenting education
Study Classes
Moral Education through cultural activities
Establishment of community gardens
How can you help?
We would be most grateful if you would consider adopting a village for a period of one year.
The Program has been fully budgeted and the monthly expenditure for each village will cost Rs. 78,416.00 per village.
We we a detailed budget of expenditure in our program proposal as well as a detailed program plan which will help you to see the actions and steps of the program.
It would be wonderful if you would consider joining our team of committed supporters for the strength of this program and rural India.
A strong rural India means a strong nation – it is our responsibility to all our Indian family to do what we can to create fundamental change in our society that will support all of our nation on all levels.
We thank you.  Contact us to find out how you can help please.